WJWC demands to investigate into violations committed against activists in Aden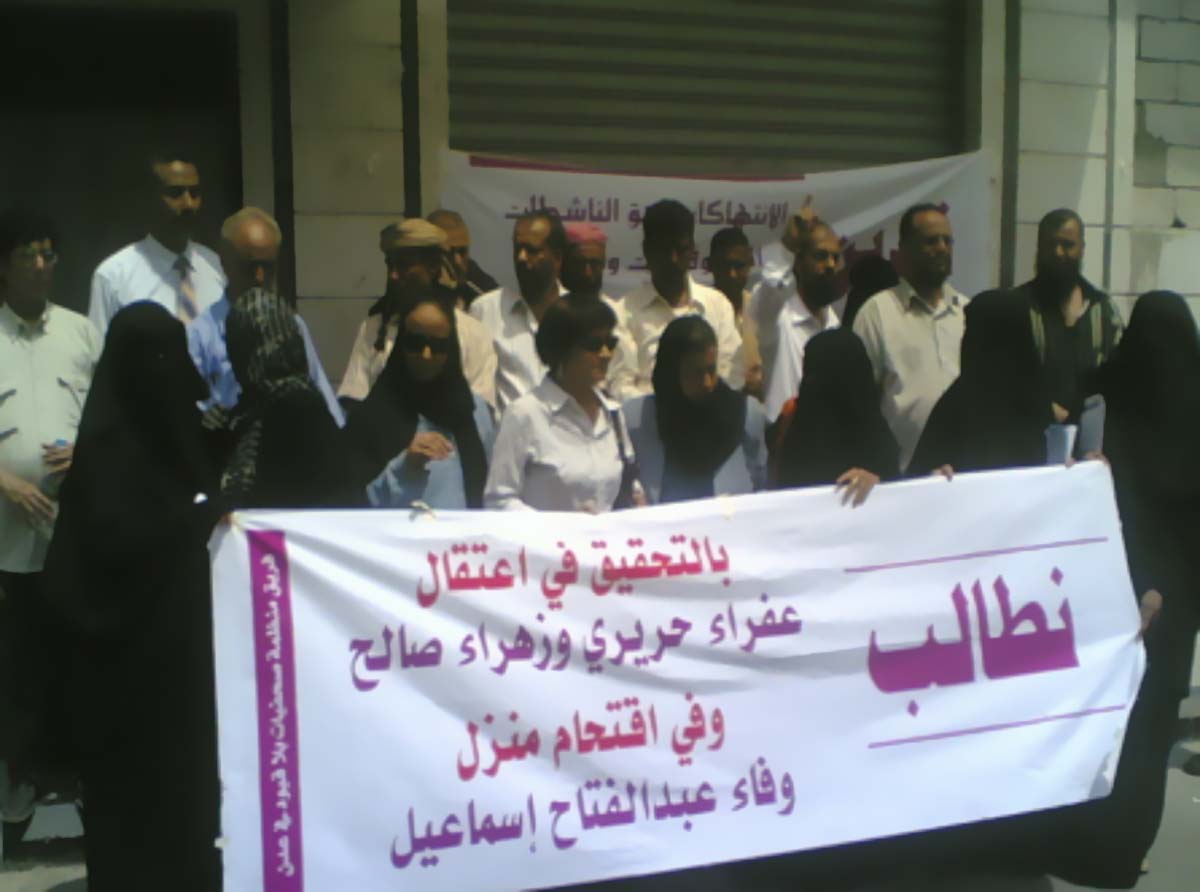 A team of Women Journalists Without Chains (WJWC) on Saturday met with Aden Governor Dr. Adnan al-Jifri in the wake of staging a sit-in by WJWC on Saturday in front of the governorate headquarters in al-Muala. Dozens of activists took part in the stage.
A number of activists who took part in the sit-in said that they handed over a memo to Aden governor in which they demanded to investigate violations made against the activists Afra Hariri, Wafa Abdul-Fatah Esma'eel and Zahra Saleh early of this month.
WJWC had previously called to carry out a peaceful protest in front of the governorate headquarters in protest at violations committed against activists in Aden.
The statement labeled that the arrest and seizure of Afra Hariri and AzharSaleh on May 21, 2008 by security forces in the area of al-Sheikh Othman in Aden as a gross violation against rights and freedoms.
The statement affirmed that WJWC team in Aden discussed the assault committed against the activist Wafa Abdul-Fatah Esmaeel, pointing out that her house was illegally stormed into by security forces on May 17, 2008.
WJWC expressed,in a statement, its full solidarity with Afra Hariri, Azhar Saleh and Wafa Abdul-Fatah Esma'aeel, denouncing the violations and pointing out that these harassments and violations are a type of violence committed against women.
The statement called the leadership of Aden to investigate into these incidents and hold the perpetrators accountable.